Drop Your Email For The Free Support
Call Us For The Free Support
What is hosting?
       Web hosting is a service that allows organizations and individuals to post a website or web page onto the Internet. A web host, or web hosting service provider, is a business that provides the technologies and services needed for the website or webpage to be viewed in the Internet. Websites are hosted, or stored, on special computers called servers. When Internet users want to view your website, all they need to do is type your website address or domain into their browser. Their computer will then connect to your server and your webpages will be delivered to them through the browser.
What is Domain?
   A domain name is your website name. A domain name is the address where Internet users can access your website. A domain name is used for finding and identifying computers on the Internet. A domain name can be any combination of letters and numbers, and it can be used in combination of the various domain name extensions, such as .com, .net, .in, .org and more. The domain name must be registered before you can use it. Every domain name is unique. No two websites can have the same domain name. If someone types in www.yourdomain.com, it will go to your website and no one else's.
Shared Hosting
Shared hosting allows multiple websites to utilize a single server. Usually, you'll have no idea who or what websites you're sharing the resources of a server with. Each customer will usually have a limit on the total amount of server resources they can use, but this will be defined by your hosting package.
VPS Hosting
A VPS, or virtual private server, is a virtual operating system that resides within a parent server and uses virtualization technology to provide dedicated (private) resources to other virtual servers. The emulated, dedicated VPS hosting environment is created on a host (a computer or other device connected to other computers or devices via a network), server (called the "parent server"), or cluster of servers.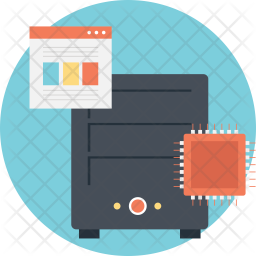 Dedicated Server
Dedicated hosting is an Internet hosting option in which a physical server (or servers) is dedicated to a single business customer. The customer has complete control over the machine, so they can optimize it for their unique requirements, including performance and security. The hosting provider supplies the physical server and environment, the associated services and technical support.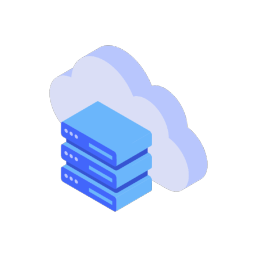 Cloud Hosting
Cloud hosting is a type of web hosting which uses multiple different servers to balance the load and maximize uptime. Instead of using a single server, your website can tap into a "cluster" that uses resources from a centralized pool. This means that even if one server fails, another kicks in to keep everything running.
Development Office:
Lower Ground Fortune Mall, behind Maharashtra bank, Sitabuldi, Nagpur
Email :
support@pskitservices.com